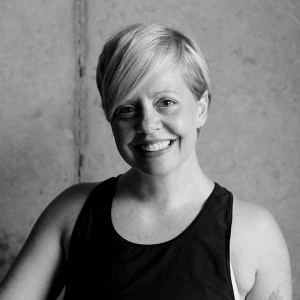 Stand-up paddleboarding, dancing in stiletto heels, bounding over boxes in Parkour, swinging from a trapeze — if there's a fitness craze out there, I've tried it and written about it. You might call me a little bit obsessed with fitness, and you might be a little bit right.
I come by it honestly. One of my earliest memories is of breaking in my Ron Guidry baseball glove before playing catch with my Dad, a man who ran every morning and insisted on eating vitamin-packed Brussels sprouts for breakfast. (It was quite a stink to wake up to.)
I was a small but tenacious soccer goalie, a sneaky attacker in lacrosse and a pretty formidable doubles partner in tennis, though my serve needed some work. In college, I zeroed in on field hockey and worked my butt off to be picked as starting sweeper, and later as a co-captain of the team.
After college I missed the adrenaline of sports but made do by becoming a certified fitness instructor and running lots of races, mostly 5Ks and half-marathons and one sprint triathlon. I've completed two overnight endurance events with a 40-pound pack on my back. And I've finished the Spartan Beast, a 13.5-mile, 30-obstacle trail race that went from 9,000 feet to 13,000 feet of elevation in Breckenridge, Colorado.
These days you'll find me, between deadlines, teaching spin at Vibe Ride in Grant Park and on the Westside of Atlanta or working out at [solidcore], MADabolic, and Still Hot Yoga.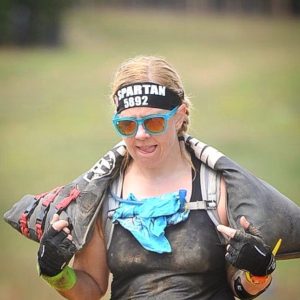 Recent Samples
How Exercise Can Improve Your Mental Health
The Well
The gym helped me cope. Now that I need it more than ever, it's gone.
Atlanta Magazine
CranioSacral Therapy promises to help ease stress. Here's what happened when I tried it.
Atlanta Magazine
Atlanta now has plenty of stretch studios, but fitness pros are divided on stretching's benefits
Atlanta Magazine
At the Break Room, find stress relief in smashing printers
Atlanta Magazine
Test Drive: Do waist trainers actually work?
Atlanta Magazine
Test Drive: Burning calories (and swallowing pride) at Dance 101's tap class
Atlanta Magazine
Backroad biking: Hotel Domestique in Travelers Rest, South Carolina
Atlanta Magazine
Stand-up-paddleboarding: The fastest-growing recreational activity
Atlanta Magazine,
Ironmen brothers inspire other athletes with disabilities
Atlanta Magazine
From delusion to the hospital: Leaping, bouncing, falling for Parkour
Atlanta Magazine  (amazing video evidence here >)
Testimonials from fitness clients
"This is my favorite class of all time — always."
"Christy was professional and encouraging! I had the best experience here of three cycling gyms I've visited. I didn't feel like a loser when I couldn't keep up."
"Amazing music and great teacher!!"
"Great class — Christy was encouraging but made you work, in a great way."
"Christy is the Gandhi of spin classes. I always leave feeling both sweaty and cleansed."
"Best cycle class in Atlanta."
"Christy was great! She made me feel so comfortable and proud of whatever I was able to accomplish!"