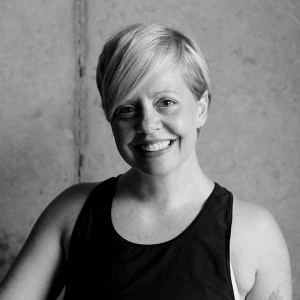 Stand-up paddleboarding, dancing in stiletto heels, bounding over boxes in Parkour, swinging from a trapeze — if there's a fitness craze out there, I've tried it and written about it. You might call me a little bit obsessed with fitness, and you might be a little bit right.
I come by it honestly. One of my earliest memories is of breaking in my Ron Guidry baseball glove before playing catch with my Dad, a man who ran every morning and insisted on eating vitamin-packed Brussels sprouts for breakfast. (It was quite a stink to wake up to.)
I was a small but tenacious soccer goalie, a sneaky attacker in lacrosse and a pretty formidable doubles partner in tennis, though my serve needed some work. In college, I zeroed in on field hockey and worked my butt off to be picked as starting sweeper, and later as a co-captain of the team.
After college I missed the adrenaline of sports but made do with running lots of races, mostly 5Ks and half-marathons and one sprint triathlon. And in the summer of 2006 I became a certified fitness instructor.
These days you'll find me, between deadlines, teaching full-body resistance workouts at [solidcore] and strength-training at Decatur Yoga and Pilates.
Recent Samples
At the Break Room, find stress relief in smashing printers
Atlanta Magazine, June 19, 2017
Test Drive: Do waist trainers actually work?
Atlanta Magazine, April 28, 2016
Test Drive: Burning calories (and swallowing pride) at Dance 101's tap class
Atlanta Magazine, April 25, 2016
Backroad biking: Hotel Domestique in Travelers Rest, South Carolina
Atlanta Magazine, Nov. 17, 2014
Stand-up-paddleboarding: The fastest-growing recreational activity
Atlanta Magazine, Aug. 4, 2014
Ironmen brothers inspire other athletes with disabilities
Atlanta Magazine, July 17, 2014
From delusion to the hospital: Leaping, bouncing, falling for Parkour
Atlanta Magazine, July 3, 2013  (amazing video evidence here >)
Read more of my health- and fitness-related work in Atlanta Magazine.
Testimonials from fitness clients
"This is my favorite class of all time — always."
"Christy was professional and encouraging! I had the best experience here of three cycling gyms I've visited. I didn't feel like a loser when I couldn't keep up."
"Amazing music and great teacher!!"
"Great class — Christy was encouraging but made you work, in a great way."
"Christy is the Gandhi of spin classes. I always leave feeling both sweaty and cleansed."
"Best cycle class in Atlanta."
"Christy was great! She made me feel so comfortable and proud of whatever I was able to accomplish!"